4 Bed, 2,429 Sq. Ft., Two Story, 28' x 36'/54'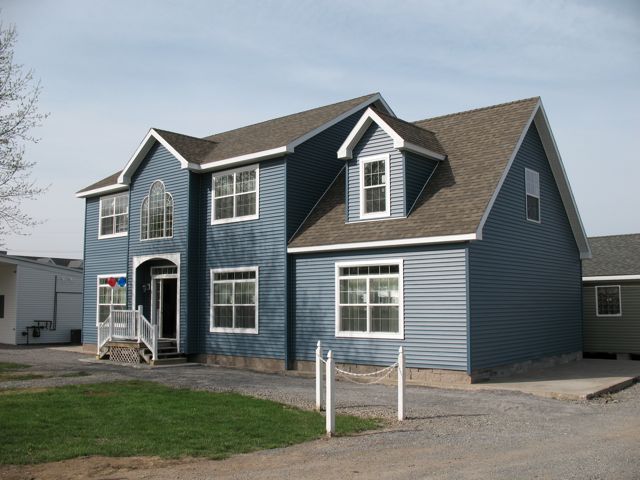 This model was our "Kennedy" when it was on display in Syracuse. The Kennedy is is a fantastic example of a flex plan from Manorwood Homes. Displayed with a first floor master bedroom it offers other variations as well.

The first floor master bedroom and master bath allow for lots of extra space on the second floor. The open area at the top of the stairs can become a play area or home office.

An unfinished bonus space was even created with a higher roof pitch over the master.
Build on Your Home Site
Not in stock. Stop in for pricing.