3 Bed, 1,667 Sq. Ft., Ranch/Cape, 27' 4" x 58'/64'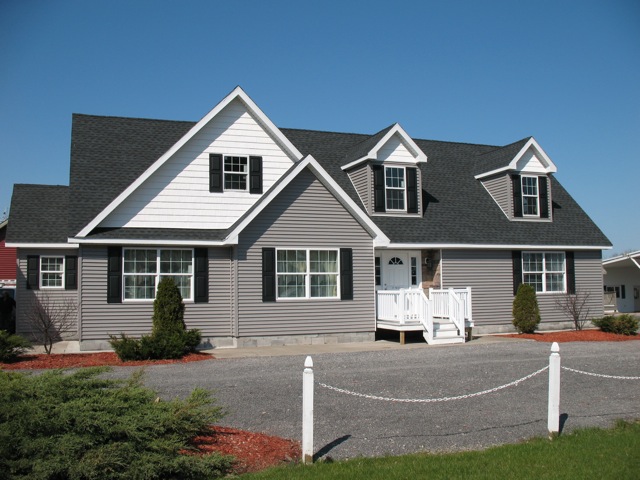 This floor plan was a number 1 seller as a Cape and is a great example of a flexible plan. The original plan started as a 26' x 58' ranch, three bedrooms and two baths in a spacious 1,508 square foot design. If you are looking for a larger home we had displayed the home with a 12/12 Cape Cod roof pitch which adds 976 square foot of unfinished space.
Build on Your Home Site
Not in stock. Stop in for pricing.