2 or 3 Bed, 1,140 Sq. Ft., Ranch/Cape, 30x38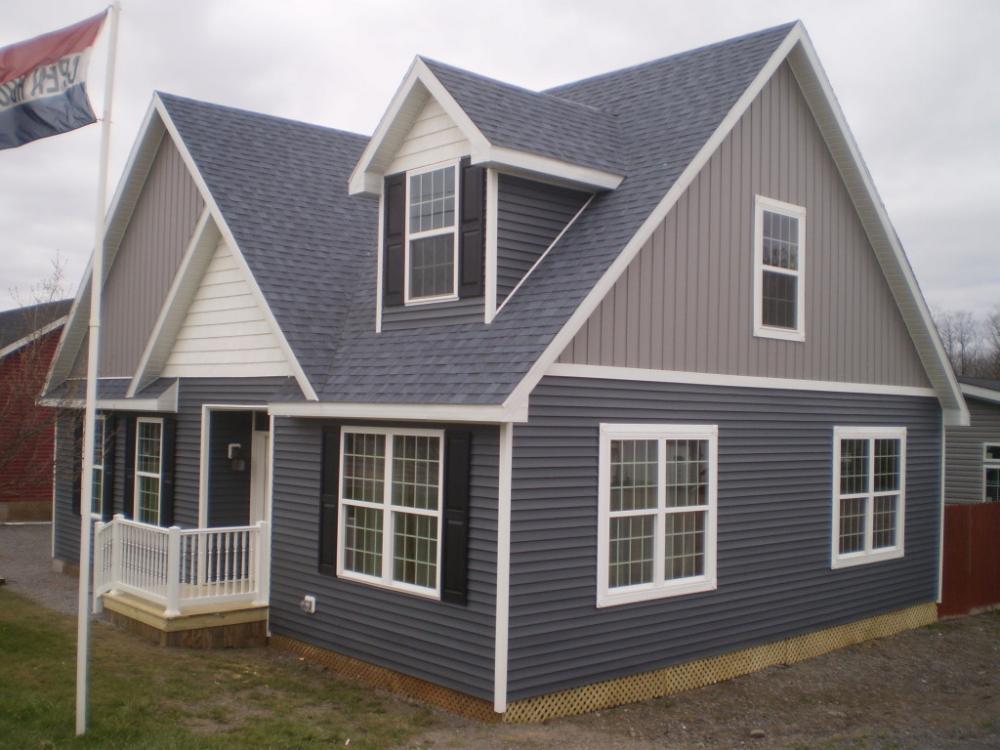 You saw this home on display at our Weedsport Sales Center. This affordable home is a very flexible plan as a Ranch!

As a traditional Cape with 2 dog house dormers!

As a custom Cape as shown!

Or even a Cape Chalet!

You can get this home with 2 or 3 bedrooms on the 1st floor. Add 2 bedrooms upstairs and you have a great 5 bedroom home. We have both widened and lengthened the standard plan to show a larger footprint. This home comes standard with heat and appliances, but we have deleted them for pricing purposes.
Not on Display
Not in stock. Stop in for pricing.