3 Bed, 2,240 Sq. Ft., Ranch/Cape, 44'8" x 60'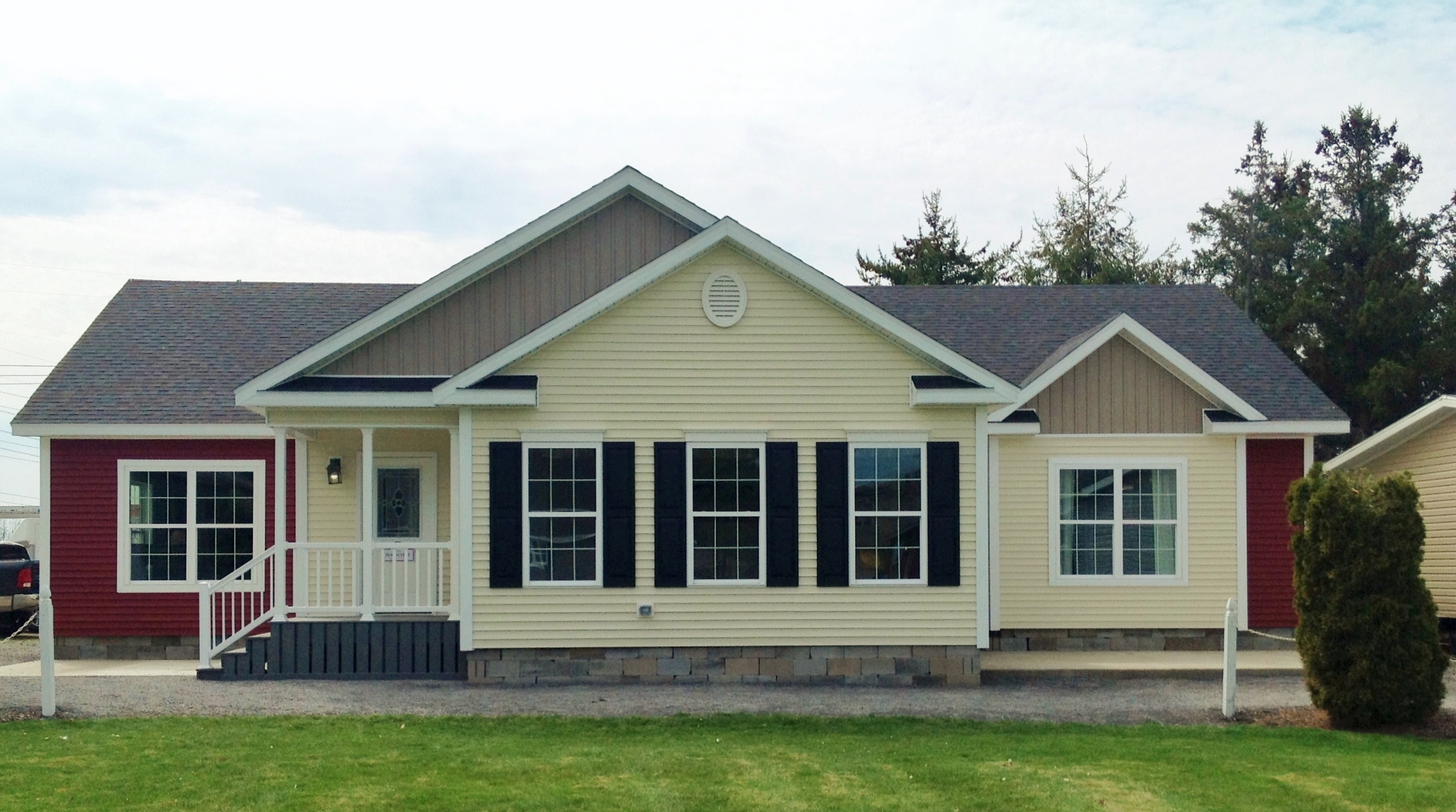 One word describes this home..."Breathtaking". This Home Was On display in Syracuse.

You will be impressed with everything from the minute you walk into this home. As displayed this house is 44' deep which gives you plenty of room for family, friends and entertaining.

The kitchen and walk-in butler pantry capture the "WOW" factor for storage and counter space. The bonus room can be used as an office, kids playroom or media room - you name it.

The best part about this house is the many "standard" features including laminate flooring in the kitchen, 4' x 6' ceramic tile shower in the master bath, leaded glass in the front door, window grids, wood window sills and shutters on the front.

This house can be ordered as a Ranch or Cape and can have as many bedrooms as you need.

Stop by and tour this home for yourself. We have several ideas on how we can modify this home to suit your needs.
Virtual Tour
Build on Your Home Site
Stop in for pricing